Cockroach Pest Control In Sydney
Cockroaches thrive in human surroundings, especially in filthy places. If you start seeing cockroaches around your property on a regular basis, it's a sure sign that an infestation has begun.
Are you looking for a premium and effective cockroach control service in Sydney? Tom's Pest Control provides pest control for cockroaches that will meet the strict sanitation standards that residential and commercial properties require to protect the health of your family or staff members.
Why Timely Cockroach Extermination Is Vital
Not only do cockroaches eat and contaminate food products, they may also carry many pathogens that can cause health issues. They host various types of bacteria, such as staphylococcus, salmonella, streptococcus, and even the poliovirus.
Cockroach droppings often contain microbes that live for years and increase the hygiene issues around your Sydney property. These pests are known to transmit the following types of diseases, some of which can prove to be fatal:
Many homeowners and businesses across Sydney have utilised our German cockroach control services to protect their health and their property from these diseases. German cockroaches are the most common type of cockroach that infests homes and workplaces across the country.
Signs That Cockroaches Have Infested Your Property
You should act immediately if you start seeing a high number of cockroaches around your property. The following signs will verify that your property is experiencing an infestation and that cockroach pest control is required:
Keep in mind that cockroaches lay anywhere between 18-50 eggs, meaning they will quickly multiply and cause even more havoc. As soon as you find any of these traces of these insects lurking around, call Tom's Pest Control for fast extermination services.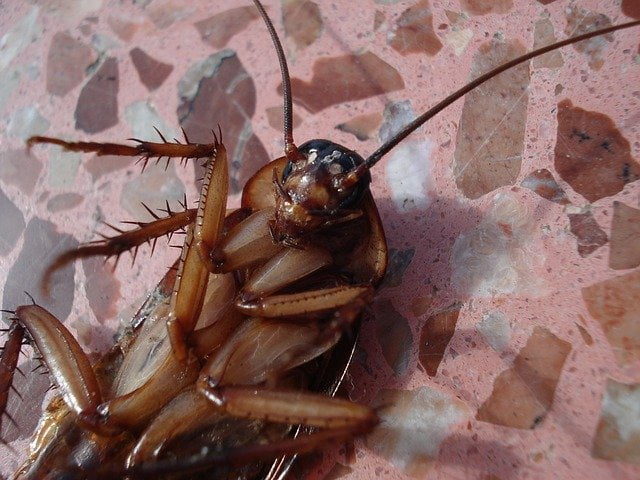 The Treatment Process
Our exterminators implement a four-stage procedure as part of our cockroach pest control service in Sydney. The Tom's Pest Control team use the latest equipment and methods to ensure that our cockroach treatment for Sydney properties gives long-lasting results for our customers.
Inspection
As soon as you need a cockroach control service, our skilled specialists will come to your property when it is convenient for you to conduct an inspection. Although it is most likely German cockroaches that you are dealing with, our inspection will verify what type of cockroach has infested your property and will then act accordingly.
The inspection is performed to understand the extent of the infestation, to find any damage that your property has incurred, any health and hygiene risks that need to be considered, and other factors.
Treatment Plan
Our exterminator will design a cockroach treatment plan based upon the results of their inspection in order to completely remove them from your property. The treatment plan explains what type of treatment is required, how long the treatment should take, the expected outcome, any instructions the inhabitants need to adhere to, and other information.
Whether you require German cockroach treatment or Australian cockroach control, our company knows how to eliminate all cockroach species and achieve the best results possible.
Extermination
We will put the extermination procedure into action once we have determined what exact cockroach treatment is needed. We use various tactics to remove them from your property, including cockroach baits, heat treatment, and fumigation.
Our experts offer cockroach pest control for infestations that completely removes every adult cockroach, egg, and nymph lying around. Not only does our work make your home or workplace cockroach-free, it will also give you peace of mind as well.
Ongoing Prevention Tips
We will give you some tips to follow that will make sure that your property remains a healthy environment to live or work in. From general cleaning and sanitising to more specific processes like removing sources of moisture, regularly inspecting any hidden areas around your property, these tips should do the trick.
It is critical that you follow our ongoing prevention tips to ensure that no more cockroaches infest your property in the future. Implementing German cockroach control is particularly important as they are known to breed very quickly.
Why Tom's Pest Control?
Tom's Pest Control is committed to giving the best cockroach pest control to those in Sydney who need to keep their environment hygienic and to boost morale. Our services have become popular across town for the following reasons: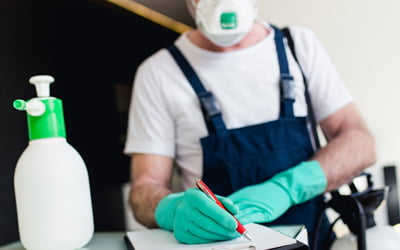 Keep Your Space Cockroach Free
Call our team today on
(02) 8073 9252
or use our online quote form to contact us about your infestation issue. We will give you a fair and upfront quote, implement the necessary pest infestation services that your property needs, and to ensure that your health and hygiene are not compromised.