End of Lease Pest Control Sydney Services
Depending on the rental agreement and if you have a dog, cat, or any other pet, you need a complete end of lease pest treatment or end of lease flea treatment only. If you are struggling to find a professional end of lease pest control service in Sydney, we are here for you.
At Tom's Pest Control, we ensure to make your rental property safe and pest-free by eliminating all kinds of pest problems. Our pest control technicians are certified and well-trained, and carry comprehensive insurance, ensuring peace of mind.
We specialise in offering a wide range of end of lease pest treatments depending on the type of pest problem and your requirements. We customise each treatment plan so that you get an excellent solution for what you need.
As per Australia's tenancy act, the lessor is responsible for general pest control after their lease. Even if you have kept your pets outside the premise or stayed on the property for a short time, you should contact a professional for pest control treatment.
Our technicians have great experience in carrying out complex end of lease pest fumigation using safe and eco-friendly products. Our offered rest removal services are available 24/7 at affordable charges, even in an emergency situation. Simply call us and speak to our experts for the best solution.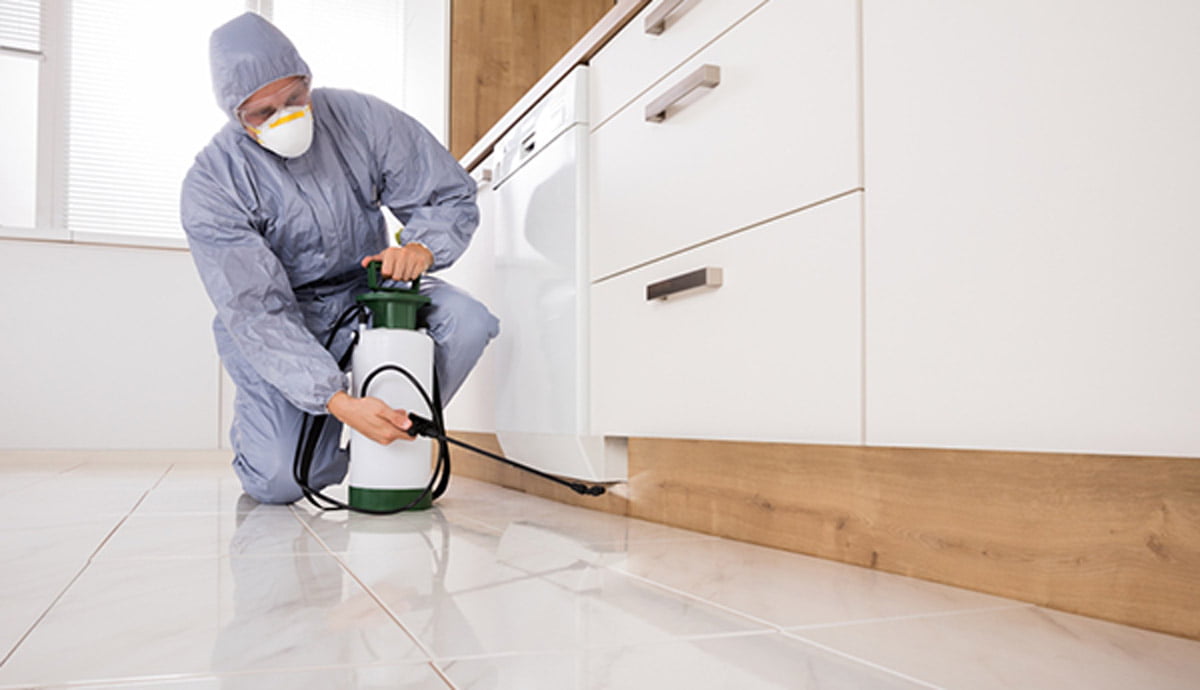 Why Do You Need End of Lease Pest Treatment in Sydney?
Based on the special terms in your tenancy agreement, you may require bond pest control treatment or a professional exit
flea treatment
to ensure that the property is pest-free and safe for the next tenants.
Dealing with a pest infestation in or around the property leads to several dangers, especially at the end of your lease agreement. If not treated on time, the pest invasion can become out of control and easily transfer to any property area. When there is a flea infestation, it may become difficult to get your bond back.
At Tom's Pest Control, we help you avoid costly tribunals and leave your rented property with an eased mind. Our end of lease pest fumigation and general move out pest control treatments guarantee to remove all kinds of pest problems. You will be able to hand over your rental property to the landlord in a clean, safe, and pest-free environment.
When you notice any sign of pest invasion, call us immediately. Our end of lease pest control experts will eliminate these unwanted guests with zero damage to the property. All our services are transparent and can be booked without any hidden charges.
Benefits of Hiring End of Lease Pest Control Experts!
Moving out of the rented property in Sydney can be stressful. To end your lease contract without any trouble, make sure that the property is clean and hygienic before handing it over to its landlord.
One of the best ways to make things easier and stress-free you should hire a reliable and professional pest control technician to inspect your property for possible pests. By contacting Tom's Pest Control, you can make the entire process a lot easier.
Highly-trained pest controllers will visit your property and provide quick and effective pest control treatment. We also specialise in end of lease pest fumigation to ensure that all pests are fully exterminated.
We take each pest control job seriously and execute it with great proficiency. You can count on us to examine your issue thoroughly and come up with the best bond pest control treatment. We use safe and environmentally-friendly materials to fix the problem in a short time.
Why Choose Tom's Pest Control For End of Lease Pest Treatment?
End of lease pest control in Sydney and all across Australia is a must to save yourself from headaches and trouble of getting back your bond. The pest control technicians at Tom's Pest Control are licensed and highly trained. Also, they use state-of-the-art methods and advanced equipment to identify the pest species and eliminate them completely.
We are not just limited to one method or treatment. Sometimes, we combine more than one treatment depending on the type of property and the level of infestation. We use carefully selected products, ensuring safe treatment for your property and your family. We aim to give peace of mind by tackling the entire procedure efficiently.
You can call us anytime and book our end of lease pest control service today!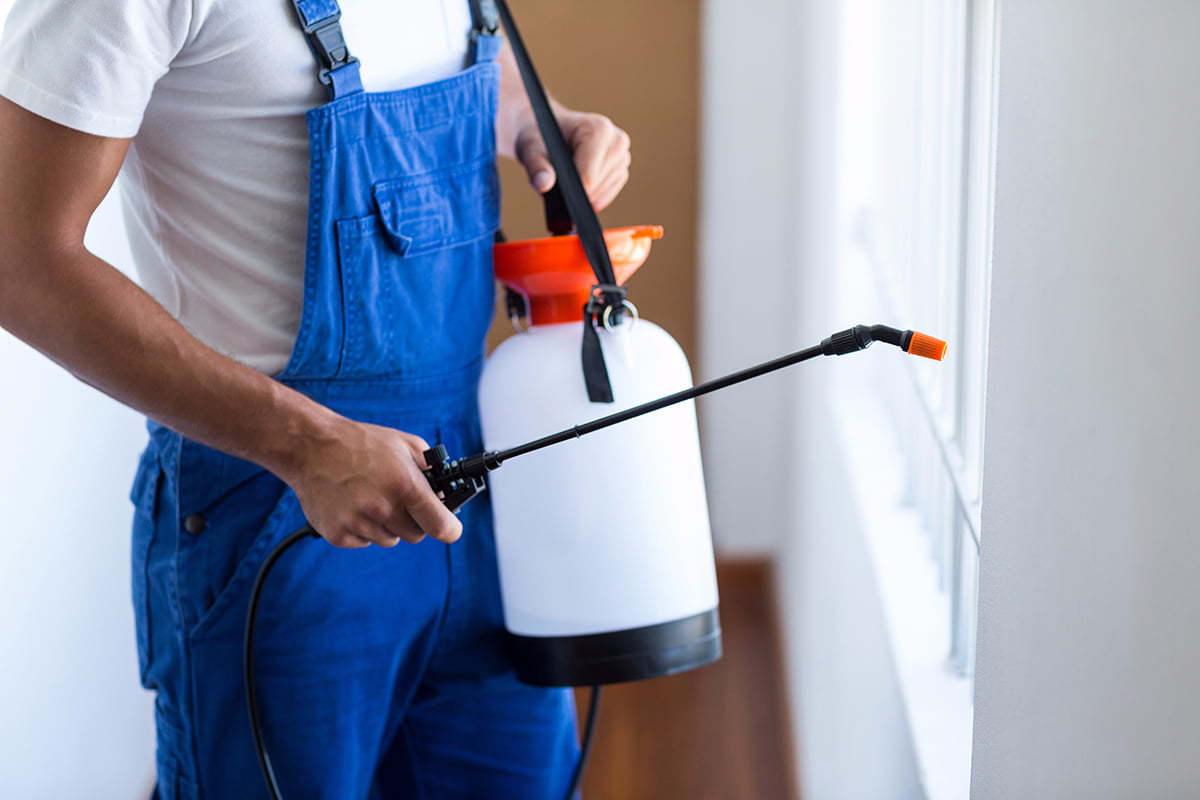 Our Approach to End of Lease Pest Control Sydney Services
We follow an innovative and systematic approach, whether you choose us for end of lease fumigation or end of lease flea treatment. Our approach includes the identification of pest species, finding their hiding places, eliminating them, and preventing future infestations. We help you with the best pest control treatment without any trouble.
Pest Inspection
At Tom's Pest Control, we do not waste a minute eliminating the property's pests. Once we receive your call, we will schedule an
inspection
using modern tools and equipment. We will detect pests, their level of invasion, and damage to the property. We assure you that our activities will not disturb you in any way.
Personalised Treatment Plan
We will decide whether you need an exit flea treatment or other pest control treatment based on an inspection. We formulate the entire plan by keeping in mind all aspects. Our end of lease pest control treatments ensures to meet all your pest control needs.
Effective Extermination
Once we are done with a treatment plan, we will immediately execute the treatment with necessary precautionary measures. We ensure to eliminate all pests and their habitats without leaving any spots. We use industry-standard techniques to eradicate pests.
Pest Prevention
We adhere to safety rules and precautions, ensuring that your property is now out of danger. Our end of lease pest prevention service ensures our clients that their property is free from pests for many years. There is no need to worry about any damage by the pests or their intrusion on the property.
Contact Us Today
Don't waste more time if you have any queries about our end of lease pest control service in Sydney. Call us at
(02) 8073 9252
to schedule an inspection.