Expert Silverfish Pest Control In Sydney
Have you seen any silverfish lurking around or any traces they have left behind around your property? Silverfish are small silvery insects that can cause a high level of damage if they are not stopped on time. They are both a nuisance and a health hazard.
If you require professional silverfish pest control for your Sydney property, Tom's Pest Control can help. We have been the number one silverfish removal service in Sydney for many years thanks to our friendly and experienced pest control specialists and the state-of-the-art equipment they use to do the job.
They will inspect your property to find the signs of your pest infestation and then take immediate action to give you the best results.
Issues Caused By Silverfish
These wingless creatures are able to live in most types of environments. They usually pop up in dark and damp rooms, such as kitchens, bathrooms, attics, basements, and others.
They can cause a lot of damage and various issues to both residential and commercial buildings, such as:
Signs Of Silverfish Infestation
As silverfish live in hidden areas, it will be difficult to determine if it is silverfish that have infested your property. If you see any of the following signs, then you have silverfish lurking around: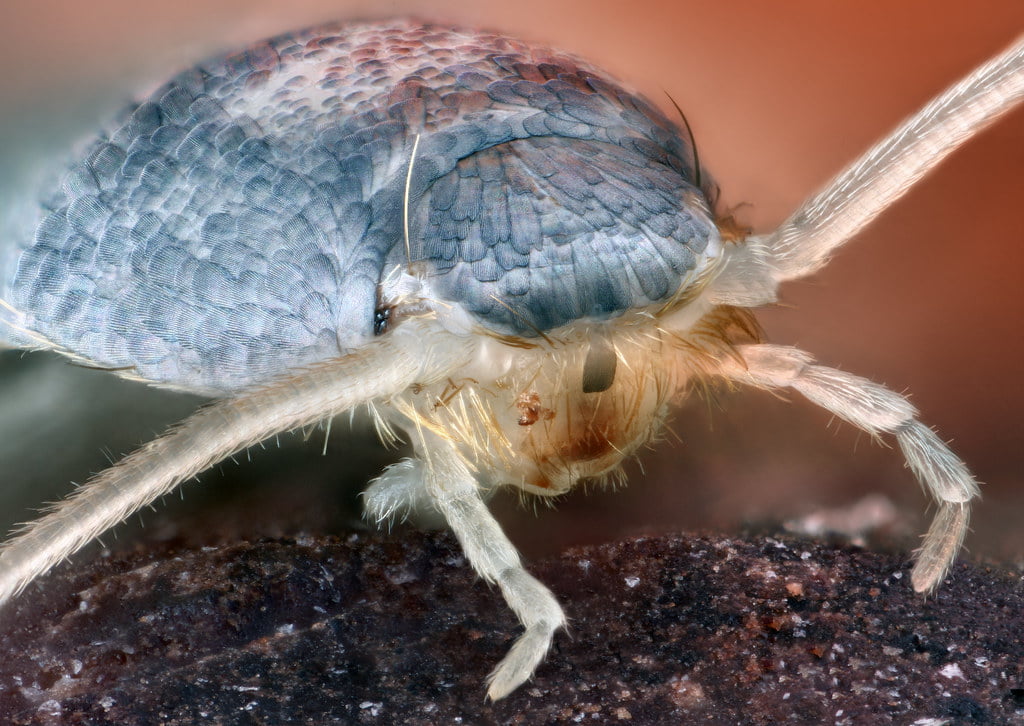 Our Silverfish Treatment Process
Tom's Pest Control offers a thorough silverfish treatment service that will solve your problem. It will include the extermination process itself, as well as providing you with ongoing techniques to use to prevent another infestation from occurring in the future. We put our tried-and-true four-stage treatment procedure into action to eliminate these pests and make your property hygienic and safe again.
Inspection
Right after you have contacted us about your infestation, our skilled silverfish pest control specialists in Sydney will thoroughly inspect your property at a time that is convenient for you. We will identify what silverfish species you are facing, how heavy the infestation is, and find their nesting areas.
We will also find out what attracted these pests to your property to begin with, and see if they have caused any damage around your property.
Treatment Plan
Based on the outcome of the inspection, we will design a silverfish treatment plan to make your space silverfish-free. This plan includes the treatment procedure, how long the treatment will take, the expected results, and any instructions for the property's occupants to follow. We will explain the treatment plan to you before we commence our work.
The Extermination Process
Our APCA-certified exterminators will carry out their silverfish removal service as per the treatment plan. We will examine the cracks and crevices on the floor and walls to combat these pests by using our advanced equipment.
While we try to non-chemical treatments like traps when we can, we will use industry-approved spray chemicals and residual insecticides when necessary when the infestation is dire.
Ongoing Prevention
To prevent another infestation from occurring in your house or workplace, we will teach you some ongoing silverfish control prevention techniques to use. The exterminator who visits your property will also recommend that you follow the below suggestions:
Minimise the amount of clutter and food lying around your property that these pests will want to eat.
Keep your property clean simply by regularly mopping your floors, cleaning up any spilled food, dirty food containers, and anything else that gets dirty.
Using an air conditioner or dehumidifier to reduce the humidity inside your building.
Ensure that closed areas like basements and attics are properly ventilated.
Regularly look out for any signs of infestation around your property. If you find anything to indicate that an infestation has started, contact our extermination experts for a silverfish removal service immediately.
Why Tom's Pest Control Stand Out
Our commitment to performing first-rate work and use of the latest pest control equipment significantly helps our customers with making their property pest-free again. Our services will match your requirements due to the following reasons: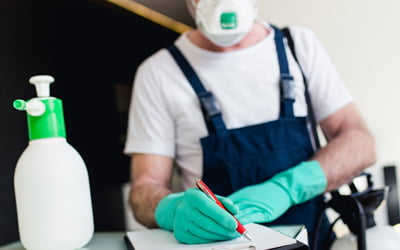 Protect Your Building With Tom's Pest Control
Call our team today on
(02) 8073 9252
or use our online form to tell us about the silverfish infestation that has affected your property. We will give you a comprehensive obligation-free quote prior to commencing our work that will make a huge difference to the state of your property.