Advanced Termite Treatment Services In Sydney
A termite infestation is worse than most other pest issues are. These pests are notorious for causing a very high level of damage to properties that are very expensive to repair. This would understandably give the property's owner a great deal of financial strain and stress.
If you see a pest infestation beginning around your property and you're looking for an effective termite treatment available in Sydney, look no further.
Tom's Pest Control eliminates all termite species from residential, commercial, and industrial properties. We will perform a comprehensive termite inspection, plan our and implement a comprehensive termite control service, and provide you with helpful tips to keeps termites away from your property for good.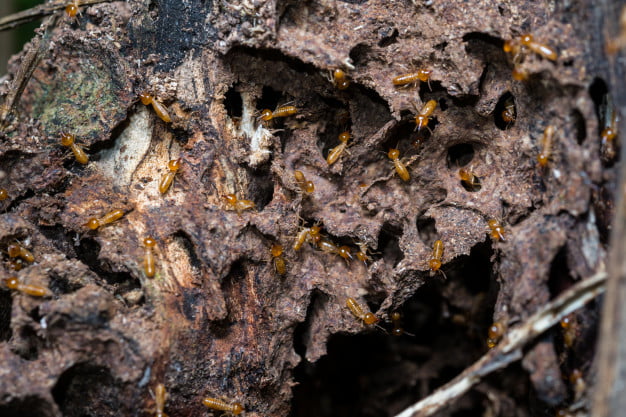 The Reasons Termite Treatment Is Necessary
Considering Australia is such a huge country, it comes as no surprise that it has close to 350 termite species living in it. Termites breed very quickly, meaning there are always a high number of them looking for a source of nourishment, and this includes buildings.
Here are some facts you should know about how much damage termite can cause to your property:
Do you have any questions about your pest infestation, such as how white ant control will help to protect your premises? Speak to our qualified termite control specialists in Sydney to receive detailed answers and solutions to your problem.
How To Determine If Termites Have Infested Your Property
Although you might not see the termites in your property often, if at all, it is safe to say that the building is infested if you see the following signs:
If you see any of these signs around the building, give Tom's Pest Control a call straight away so we can start our termite inspection and white ant treatment services as soon as possible.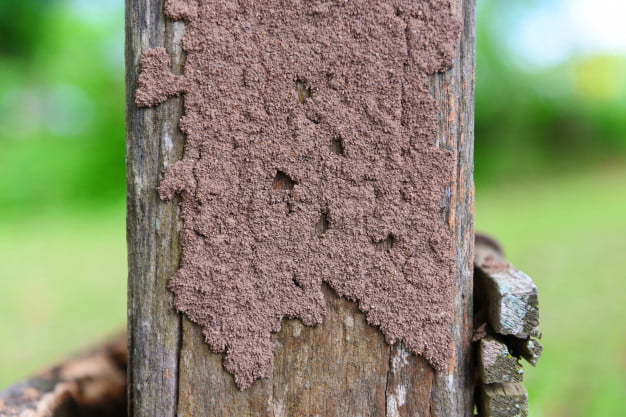 The Termite Treatment Process
Tom's Pest Control in Sydney
offers our customers comprehensive, four-stage termite and white ant treatment services that will make a huge difference. The four stages of the treatment include:
Inspection
Once you have contacted us, one of our authorised termite control specialists will come to your property. Our experienced exterminator will then conduct a white ant inspection. They will then inform of what termite species it is, the amount of the damage they have caused, what attracted them to your property, and other information.
We will also identify the behaviour of this particular species and locate the termite nests that are in and around your property. This will guide us in creating a termite and white ant barrier around your property.
The Treatment Plan
Based on the outcome of the inspection, the exterminator will design a termite treatment plan to stop these pests from causing further damage to your Sydney property. This treatment plan will include how the treatment will be carried out, the type of results you can expect, the timeline of this task, and any other relevant instructions you need to know.
Before we begin our work, we will explain to you what the treatment plan entails. As this is your property, we want to ensure that you fully understand what we have to do to protect it with our termite control services.
The Extermination Process
Our termite extermination and white ant protection experts will finish the procedure as per the treatment plan. When possible, we try to only use non-chemical treatment options. However, if the infestation and the damage your property has incurred is particularly bad, we will have to use termite foams, termite baits, or termite dust. Either way, we only use products that are industry-standard to safely perform pest extermination work.
Ongoing Prevention
Although our termite extermination work will get rid of every one of these insects, you should still use the ongoing prevention tactics we will recommend if you want long-lasting results. We will give you some termite barriers that will protect your building from experiencing another infestation in the future. There are three types of termite barriers you can use.
Physical barriers –a special layer that is placed under building slabs.
Chemical barriers – apply termiticides to the soil on the property.
Termite resistant materials – these include steel frames, concrete tilt slab construction, cypress pine framework, and other options.
There a few other ways you can prevent another infestation as well. Try to ensure that your property is well ventilated, seal all the possible entry points that insects might use, keep the property clean and uncluttered, and look out for any signs of termite infestation on a regular basis.
Why Tom's Pest Control?
Tom's Pest Control is adamant about providing termite control services that help our customers get rid of the pests in their home or workplace and keep them out for good.
Our services include: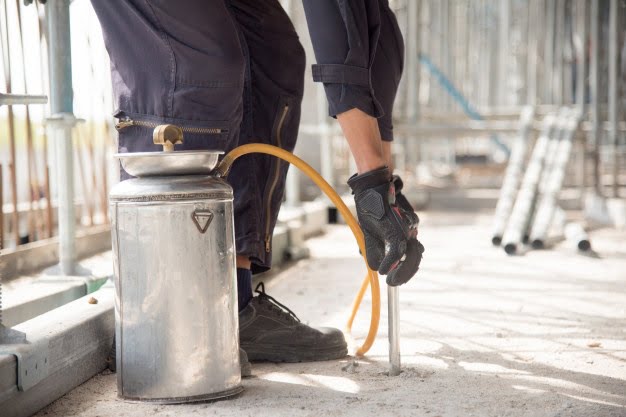 Get Rid Of The Termites In Your Property
Call us today on
(02) 8073 9252
or fill in our online form with the details about the termites infesting your property. We will give you an upfront quote, contact you regularly, and send out a certified technician that will provide a service that you will be more than happy with.