Wood Borer Treatment In Sydney
Is any of your wooden furniture and any part of your property infested by wood borers? They can cause many problems for properties made with timber and they also hinder the quality of wooden furniture.
If you are looking for borer pest control in Sydney, Tom's Pest Control can help you. We have many years of experience in providing fast, safe, and specific wood borer treatment services. In that time, we have served countless houses in Sydney whose problems were quickly resolved with our help.
We understand how important your wood furniture and products are to you. Therefore, our pest treatment solutions are made to eliminate every single borer we find.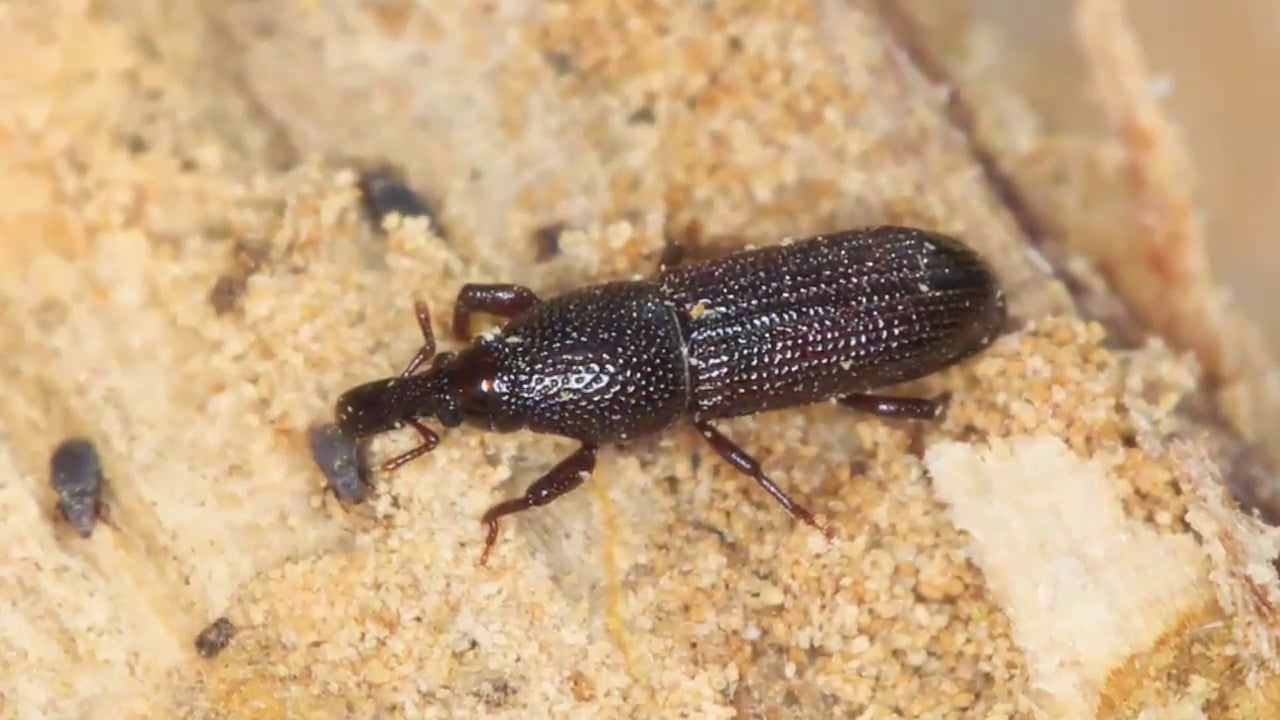 Major Borer Species Found In Sydney
There are various borer species living in Sydney, each with their own characteristics. The following species of borers can inflict a high level of damage to your wooden furniture and furnishings:
Common Furniture Beetle
Common furniture beetles consume both hardwoods and softwoods. They can cause great damage to wooden products, such as wood flooring, joinery, structural timbers, decorative woodwork, wooden tools, musical instruments, and much more.
House Longhorn Beetle
The house longhorn beetle mostly infests seasoned and partly seasoned softwoods, especially timber in the roof space. They create flight holes that are usually between 3mm and 7mm.
Powder Post Beetle
Powder post beetles infest hardwood timber as the females need to fit their eggs into the pores. They make pin-hole sized openings that are 1-2 mm in size, which are often called shot holes.
Signs Of Wood Borer Attacks
If you are unsure if the issues you've had with your wood are due to borers, the following signs will help you verify this:
Not only can the wood borers in your house cause costly damage to the wood, but they may also consume wooden products that may have sentimental value to you and your family. If you experience any of the above wood borer infestation symptoms, Tom's Pest Control can help save your furniture and timber products.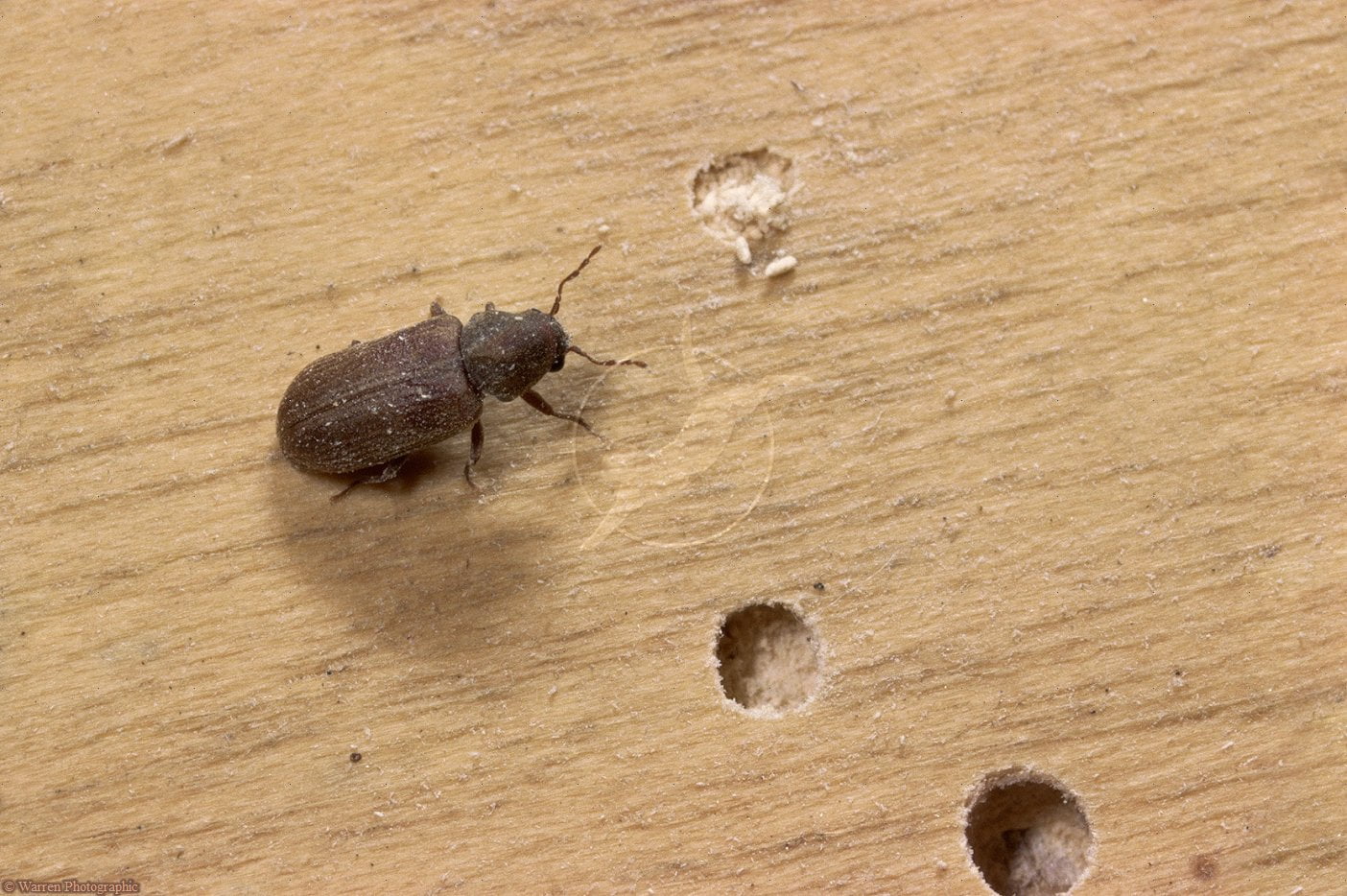 The Pest Control Procedure
Tom's Pest Control provides a thorough borer pest control service with our a four-step procedure. Our exterminators can offer you the best wood borer control services in Sydney for both residential and commercial properties.
Inspection
As soon as you call us about the borer control problem you are experiencing, one of our pest control experts will visit and inspect your property as soon as they can. The inspection will reveal what borer species you are dealing with, the extent of the damage they have caused, factors that caused the infestation to begin with, and other information.
We will also inform you of what wood repairs will be required to restore your property to its original condition.
Treatment Plan
Once the inspection has been completed, the exterminator will formulate a wood borer treatment plan to help you protect your timber and furniture, and also stop future pest attacks from happening. Every treatment plan we design is based on the type of borer that has infested your property and how much damage they have inflicted.
The treatment plan provides details on the treatment procedure, how long the treatment should go for, any necessary instructions and guidelines for the occupants, and the expected outcome.
Pest Eradication
The exterminator will complete the treatment at your property as per the wood borer treatment plan. There are three types of treatments: water-based treatments, fumigation treatments, and entotherm heat treatment.
We usually implement a combination of these procedures to achieve the best results. These procedures should also significantly reduce the likelihood of another infestation from occurring in the future.
Prevention Tips
Wood borers may eventually return to your Sydney property to consume more wood after a while if the right prevention strategies are not applied. As such, we provide our customers with effective tips to stop future borer attacks from happening.
You can considerably reduce the likelihood of infestation occurring simply by keeping your surroundings neat and tidy. This includes mowing your grass, trimming your trees and bushes, and repairing any cracks found around your property to limit how many entry points wood borers may take advantage of. You should also inspect your furniture and other wooden products on a regular basis in case another borer attack occurs. If that is the case, contact us immediately.
A Hassle-Free And Comprehensive Experience
Tom's Pest Control offers a premium borer pest control service for Sydney homeowners and businesses by helping them stop their infestation from getting worse. All types of customers trust us as we are adamant about providing exceptional service standards.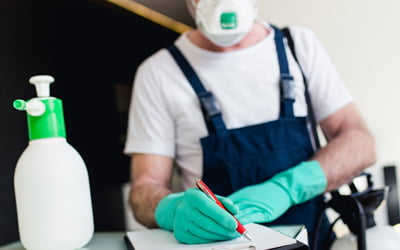 Protect Your Furniture Today
Call our exterminators today on
(02) 8073 9252
or use our quote form to inform us of what is happening with the wood borers in your house or workplace. Receive an obligation-free quote from us before taking action in saving your furniture and timber products.