Moth Pest Control Treatment In Sydney
Have you recently seen a lot of unusual holes on your clothes and are trying to find the reason behind this? Are you concerned that your rugs have been infested by moths? If so, you should contact us about our clothes and carpet moth treatment service Sydney.
Tom's Pest Control have helped countless residents and businesses in Sydney with our high-quality, safe, and effective moth removal and moth treatment services in Sydney area. Our qualified and experienced exterminators use state-of-the-art equipment and procedures to provide you with fast and efficient service.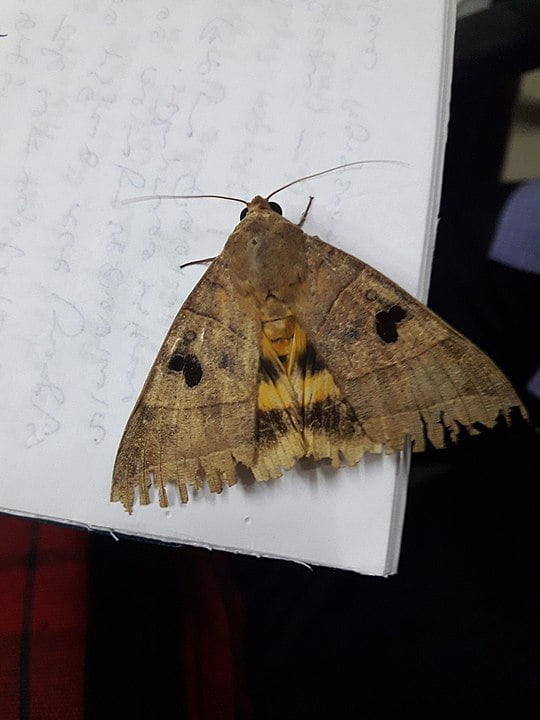 Why Is Moth Pest Control Important?
While moths do not bite people, which makes them sound harmless when compared to other pests. However, they cause major damage to your clothes, carpets, and other objects, and can indirectly affect the state of your health. Some risks that can occur due to moth infestation are:
As soon as you see any of these tell-tale signs of a moth infestation, call us immediately for a moth pest control service.
What To Look Out For
As many moth species are photophobic, you may not be able to easily identify them. It is easier to look out for the following signs to determine what type of moth you are dealing with:
If you see any of the above, get in touch with us for brown house moth control, clothes moth removal services, pantry moth services, or white moth removal in Sydney area.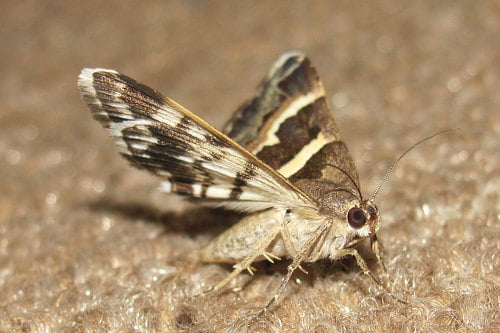 Our Moth Removal Treatment Procedure
Tom's Pest Control provides a comprehensive moth pest control service for Sydney's
residential and commercial
properties. Our four-stage process will get rid of every moth on the premises, ensures complete protection for your personal belongings, and protects you and your family or staff members from experiencing any health issues.
Inspection
Once you have spoken to us about your requirements, our certified moth pest control specialists will inspect your property at a time that is convenient for you. We will identify what moth species it is, the extent of the infestation, assess how much damage they have caused, and find out what attracted them to your property to begin with.
Treatment Plan
Based on what they find during the inspection, our exterminator will establish a detailed moth treatment plan. We will explain every step of our plan to you prior to starting our work. This plan will detail what type of treatment is required, the results you can expect, how long the treatment will take, and any other instructions that need to be followed.
The Extermination Procedure
The exterminator will complete their work by the deadline that is outlined in the treatment plan. For eliminating clothes moths that typically appear in cupboards and wardrobes, we use industry-approved insecticide sprays to eliminate them. We won't apply these insecticides to your clothes, but we have to spray it onto your floors, curtains, and elsewhere.
We also use insecticides to deal with pantry moths that are found in pantry cupboards and cabinets. We will also throw out any food that these pests have been in contact with. Once this moth treatment has been completed, we will also recommend some effective procedures you should follow to save the clothes that the moths have damaged.
Ongoing Prevention
Regardless of how effective the treatment is, you must implement some ongoing prevention steps to prevent another moth infestation from occurring at your property. We will help you try to prevent a future moth infestation from happening with tips and recommendations based on the layout of your property and the current infestation.
These steps include regularly cleaning your premises, disposing any damaged or open food products, removing any rubbish you find, cleaning your food containers, and examining your clothes for any signs of moth infestation.
Why Tom's Pest Control?
Tom's Pest Control has helped countless people in Sydney with our excellent services. Our convenient services are a great choice for you because we offer: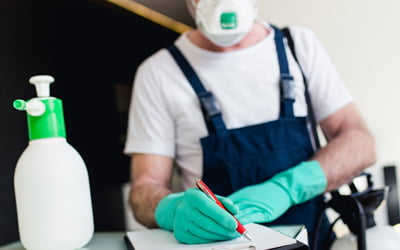 Keep Your Personal Belongings Safe
Contact us today by calling
(02) 8073 9252
or by using our online form. We will give you an obligation-free quote on a service that will help make your environment clean and hygienic, and best of all, pest-free.